Baby's first smoothie
My son is about to turn one and I decided it's time to include him in family smoothie time! I made a very clean smoothie for him that I thought I would share. It's great for the whole family and particularly kids as I didn't add a ton of 'extra ingredients' as those superfood powders can have things not suitable for our little ones. My son devoured this!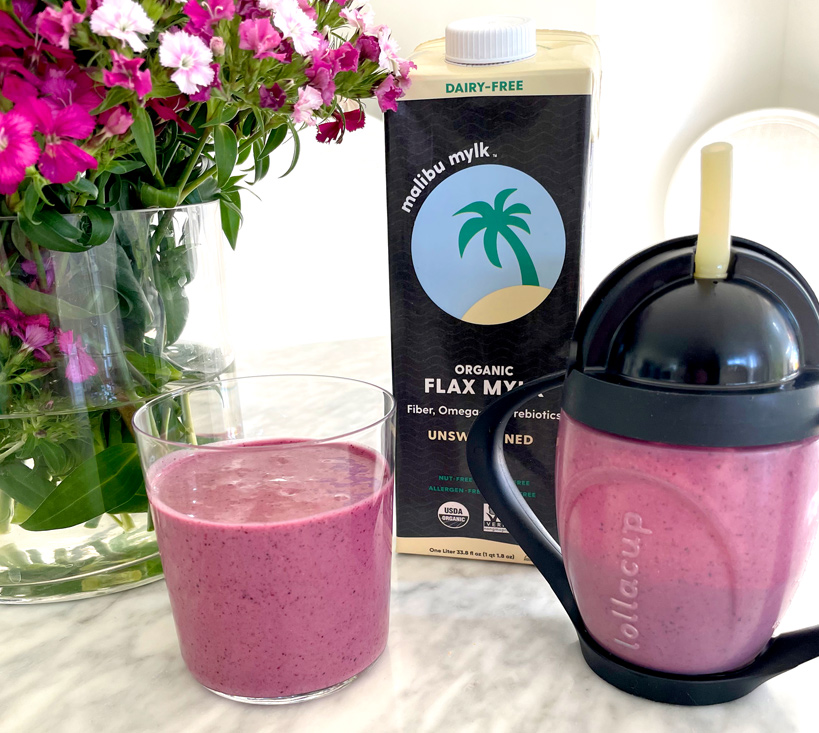 Ingredients
1 scoop @nourishmentisneed collagen powder
1 cup wild organic blackberries
½ organic frozen banana
1.5 cups unsweetened flax milk
1 heaping tablespoon organic almond butter by @onceagainnutbutter
A heaping handful of organic rainbow chard
Instructions
Blend all ingredients together and poor into their favorite sippy cup! This recipe makes enough for mama (or papa) and bebe!