Baked Oats for the win!
The best-baked oats are not just for breakfast. It's also great for snacking on throughout the day and makes a delicious dessert.

We recommend using Malibu Mylk so you get the most nutrients from it. These delectable baked oats are ideal for any time of day. They're high in fiber, protein, and other nutrients that will keep you full all day.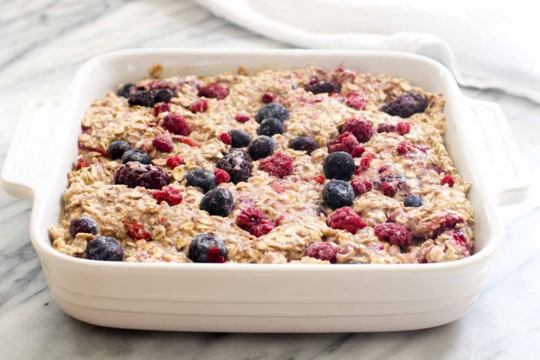 Ingredients:
2 cups oats
2 ripe bananas
2 cups Malibu Mylk
2 cups frozen berries
2 tbsp chia seeds
Pinch of salt
Zest of lemon
Instructions:
Preheat the oven to 350 degrees.
In a baking dish, mash the bananas until they are smooth. Mix together the oats, flax milk, chia seeds frozen berries, and salt. Add the zest of lemon on top.
Bake for 40 minutes, or until golden brown.
Serve.