Banana Oat Muffins Gluten-Free ; Dairy-Free
Banana oat muffins are a favorite at my house. We make them any time there are brown bananas and I usually buy a few extra bananas, just so I'll have some for these muffins. I love that these are refined sugar-free and gluten-free. My son adores them. Feel free to add walnuts or chocolate chips if that's your thing!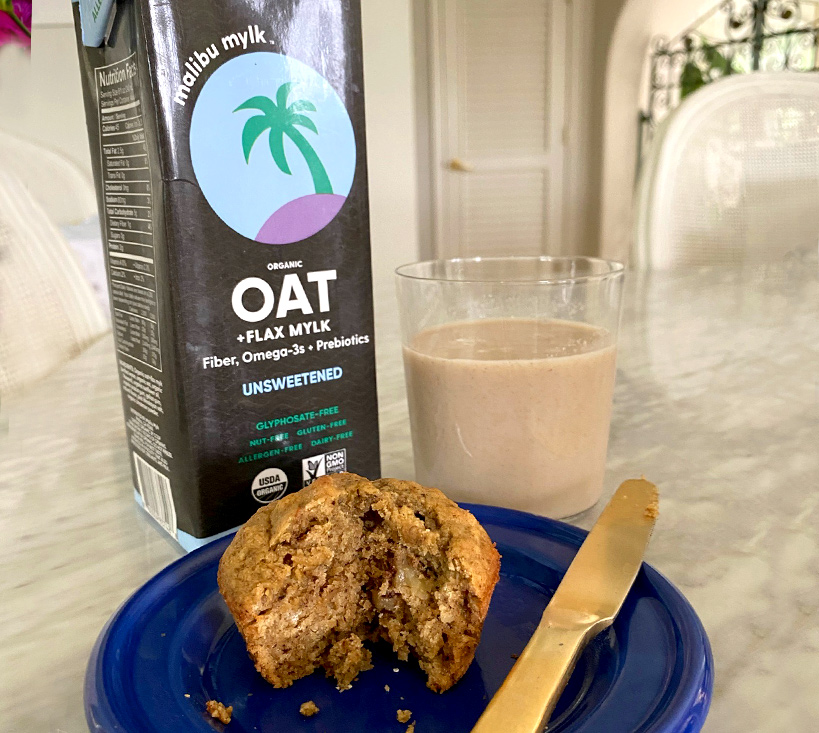 Ingredients
⅓ cup extra-virgin olive oil or
½ cup maple syrup
2 eggs
1 cup mashed ripe bananas
1 teaspoon baking soda
1 teaspoon vanilla extract
½ teaspoon salt
½ teaspoon ground cinnamon, plus more to swirl on top
1 gluten free flour
¾ cups glyphosate free organic oats (we like One Degree Organics)
Instructions
Preheat oven to 350 degrees.
Blend olive oil and syrup until smooth. Add eggs and beat well. Add mashed bananas and milk. Blend until combined.
Next add the the baking soda, vanilla, salt and cinnamon, and whisk to blend. Finally switch to a big spoon adding in the oats and then the flour and blend until just combined. Do not over mix!
Add to a greased muffin tin and bake for 20 minutes or until a toothpick comes out clean.