Chocolate Cookies
These cute little balls of chocolate are perfect for any occasion, which is why we made this recipe from Chocolate Covered Katie for our 12 days of Christmas recipe. They can also be keto! Perfect to make for any keto friend.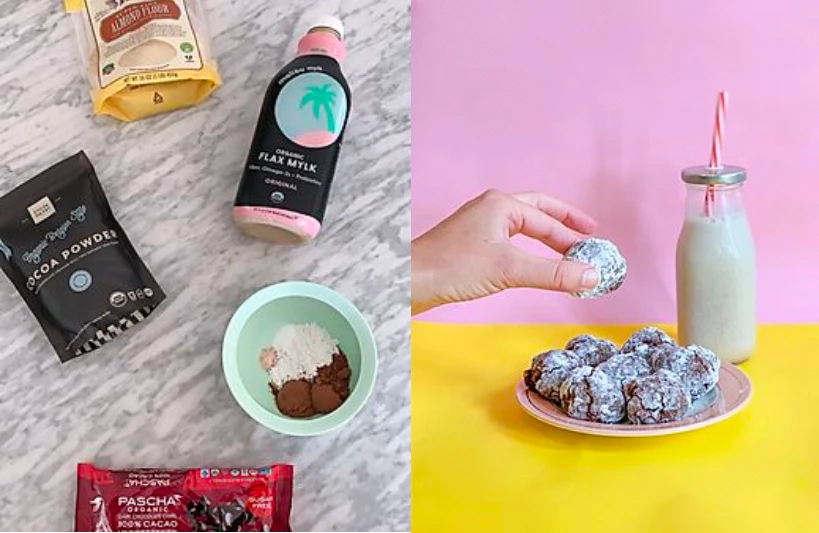 Ingredients
1 cup almond flour
2 tbsp cocoa powder
1/4 tsp salt
1/8 tsp baking soda
1/4 cup sugar-free chocolate chips
3 tbsp powdered sugar or powdered erythritol (keto version)
2 tbsp flaxmilk powdered sugar or erythritol to coat
Instructions
Mix in dry ingredients, almond flour, cocoa powder, salt, baking soda, and chocolate chips.
Add flax mylk and roll the dough in small balls.
Roll balls on powdered sugar or erythritol.
Place on parchment paper and bake at 325F for 11 mins.