Cinnamon Flax Yams
Introducing one of my favorite side dishes for Thanksgiving! These cinnamon yams are a perfect healthy allergen-friendly dish that everyone can enjoy! With the addition of flax milk, it adds a desired creamy and thick consistancy that is a must for this dish!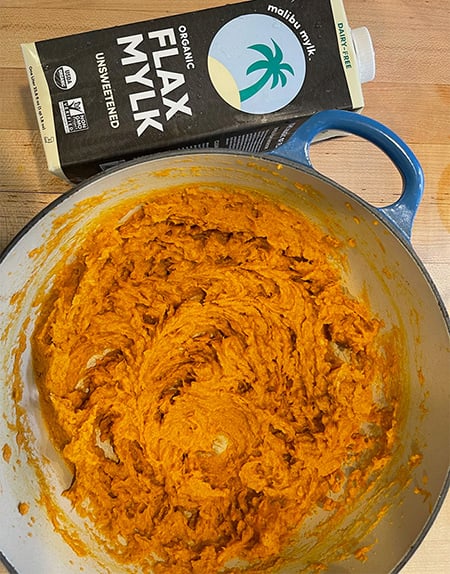 Ingredients
3 large organic yams
2 tsps organic cinnamon powder
A pinch of nutmeg
2 tbs butter or vegan butter
2/3 cup Malibu Mylk flax milk
salt
Instructions
Bring a large pot of water to a boil.
Peel and slice yams into 1 inch cubes.
dd to boiling water and cook until tender. About 10-15 minutes. Strain and let slightly cool.
Add to a large bowl for mixing.
Add butter, cinnamon, milk, salt and nutmeg if using and mix until desired consistency, about 3 mins on high speed.
Serve warm!!
These also keep for 4 days in the refrigerator and reheat really well.