Cookie Dough Bites
Here is one of my favorite home-made Halloween treats that are healthy, satisfy my cravings, and are still fun and festive!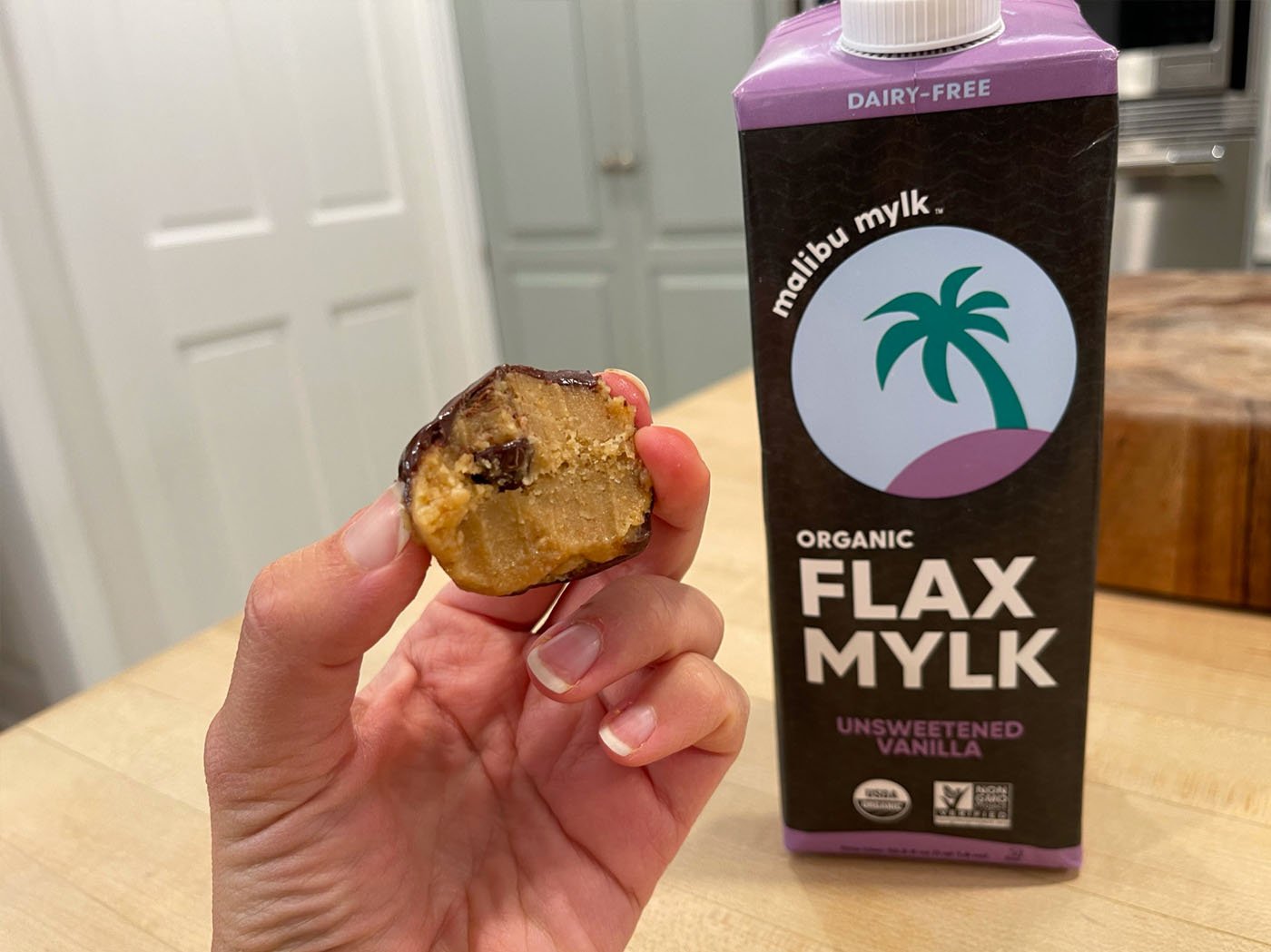 Ingredients
1/3 cup cashew butter (or sub any nut/seed butter)
2 tbsp melted coconut oil
2-3 tbsp honey or maple syrup
1/2 tsp vanilla extract
1/2 tbsp flax milk
1 cup almond flour
few shakes cinnamon
1/2 tsp flakey sea salt
1/4 cup mini chocolate chips
1.25 bar dark chocolate, or 3/4 cup chocolate chips, melted
Instructions
Whisk together wet ingredients in large bowl.
Add dry ingredients, then start rolling into small, bite-sized pieces (about 1-inch big). Lay on parchment paper.
Once all rolled out, set in freezer for 30 min to harden.
Melt chocolate, then using two forks, roll each cookie dough bite in chocolate. Let excess drip off, place on separate place with parchment paper.
Before it hardens completely, sprinkle with a touch of flakey sea salt. *You can also leave some uncovered without chocolate to eat on their own, or drizzle instead of cover entirely.
Immediately put back in freezer to harden for 30 minutes then enjoy! Store in airtight container in freezer.