Pumpkin Chia Holiday Recipe by livinglifeplantbased
If you've never heard of chia seeds before, they might sound a little out there—but they're actually one of the most versatile plants on the planet. They grow in water and are packed with nutrients, making them an ideal addition to your diet. And when they're mixed with pumpkin seeds and spices? You've got yourself a holiday-worthy snack that's sure to impress!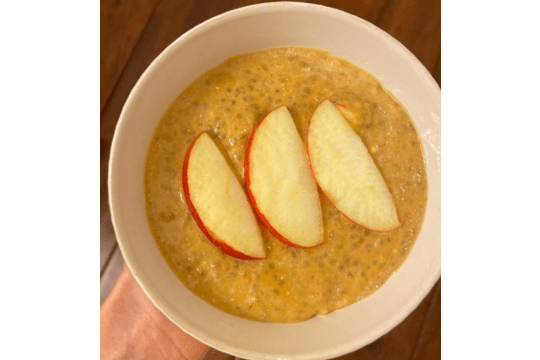 INGREDIENTS
2 tablespoons chia seed
1/4 cup pumpkin purée
1/2 scoop vegan vanilla protein (I used @earthchimp)
3/4 cup flax milk
1/2 tablespoon maple syrup
1/2 tsp pumpkin pie spice
pinch of salt
INSTRUCTIONS
Combine all ingredients in a small jar and mix until well combined.
Place in the fridge overnight.
In the morning, transfer to a bowl, and top with anything you like! Enjoy!