Dairy-Free Cauliflower & Roasted Red Peppers Pasta
Who doesn't love easy and simple dinner recipes? We love them and love sharing them with you. We came across FoodsofJane's 7 ingredients pasta recipe. This recipe is perfect when you are too tired to make a filling and delicious meal. And the best part is that we got to use our flax mylk to make this creamy pasta dish.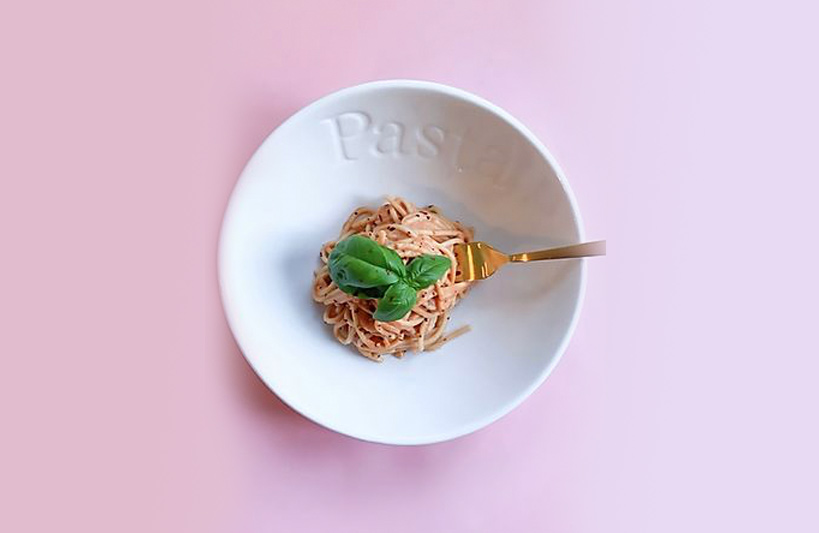 Ingredients
1 box of GF spaghetti
3/4 cup of flax mylk
1 tbsp of tomato paste
1/2 of a lemon
2 cups of cauliflower
1 tbsp of nutritional yeast
4 garlic cloves
Instructions
Boil water and add spaghetti.
Boil cauliflower till its tender.
Blend tomato paste, nutritional yeast, lemon juice, flax mylk, and cauliflower.
Drain out the water from the spaghetti and add the sauce.
Cook for another 5 mins.
It's true! We're coming at you in full summer fashion with incredible vegan milkshakes in popular banana, chocolate and strawberry flavors. Feeling...
Learn how to make my Carrot Cake Pancakes an amazing over-the-top recipe so you can have your cake for breakfast!
This dairy free cupcake recipe is insanely simple to make and equally delicious! It also uses everyday ingredients you probably already have in you...