French Toast courtesy of @dadaeats
French toast is a breakfast staple, whether it's on your day-to-day or a special occasion. Freshly sliced bread dipped in eggs and milk, layered with your choice of butter, cinnamon and sugar. I like mine with some fruit and some bacon. If you're looking for a new twist on French toast, try out this recipe using Malibu Mylk!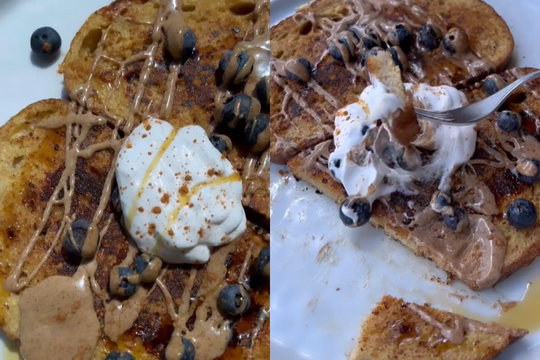 Ingredients
2 eggs
1 teaspoon vanilla extract
1 teaspoon ground cinnamon
2 tablespoons unsweetened non-dairy milk (I used @malibumylk, my new fave)
Coconut oil for pan-frying
2 large slices sourdough bread
Coconut sugar for sprinkling
Fresh berries
Almond butter for drizzling
Maple syrup for topping
Coconut yogurt for topping
Or just choose your favorite toppings
Instructions
Make the French toast: in a shallow dish, beat together the eggs, vanilla, cinnamon, and non-dairy milk.
Heat a medium skillet over medium heat. Once the skillet is hot, add coconut oil. Submerge one piece of bread into the egg mixture, flipping to make sure it's evenly soaked/bathed. Sprinkle each side of the soaked bread with a bit of coconut sugar and place the bread in the pan. Pan-fry 3-5 minutes per side, or until French toast is cooked through and golden brown on both sides.
Drizzle with almond butter and/or add your favorite toppings. Serve immediately!