Healthiest Pancakes with Flax Milk!
I like to call this the healthiest pancake recipe because of the ingredients like tumeric, ginger, and black pepper which are super foods for inflammation! Also, the incorporation of flax milk adds extra benefits like heart healthy omegas!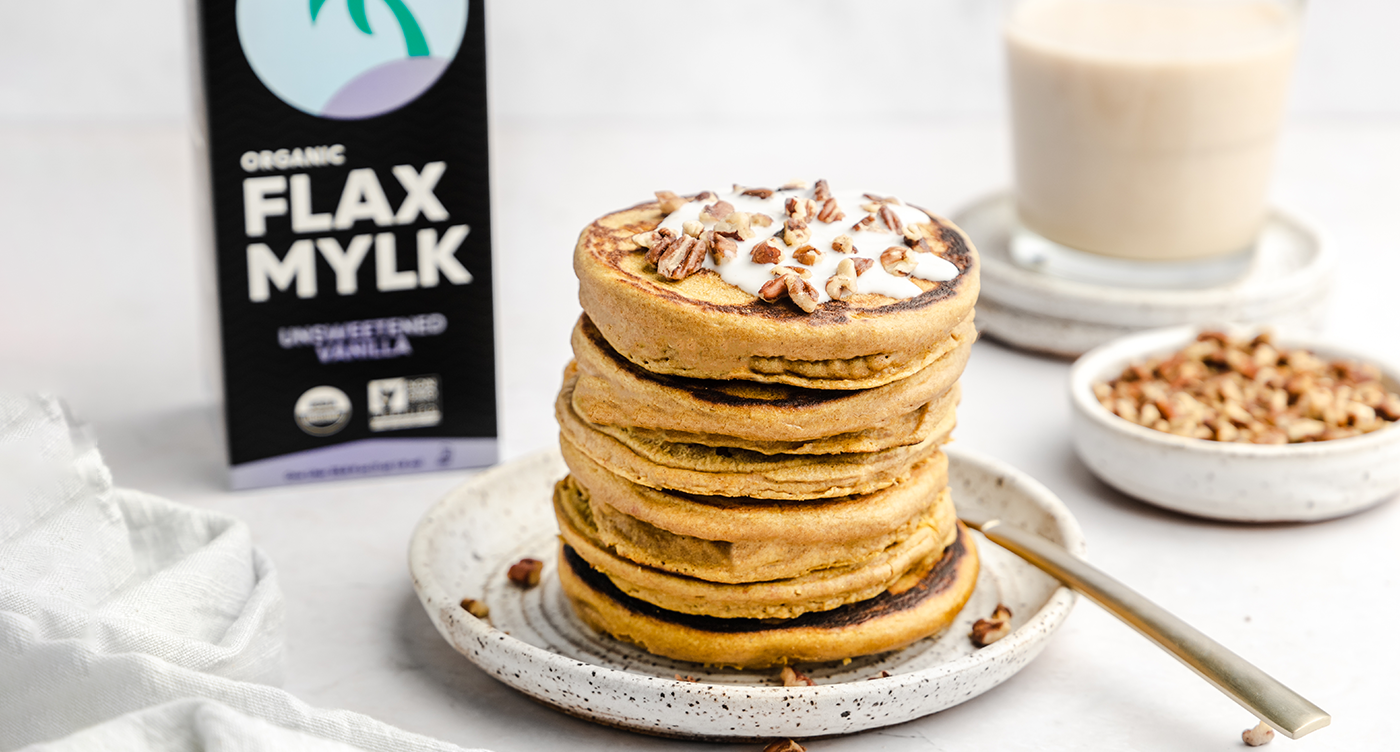 Ingredients
2 eggs

1 1/4 cup

oat flour

1/2 cup

Malibu Mylk

2

tbsps maple syrup

1 tbsp

baking powder*

1 tsp

vanilla extract

½ tsp

cinnamon

½ tsp

ground turmeric
pinch of black pepper

¼ tsp

ginger



Instructions
Combine all ingredients in a blender.
Blend till combined. Don't over blend.
Heat a non-stick skillet over medium-high heat.
Pour about 1/4 cup of batter into the pan. Since it is quite thick, spread/smooth into a circle.
Cook for 2-3 minutes on the first side. When you can easily slide a spatula under, flip. Cook for another 2-3 minutes. Remove from pan.
Repeat until all the batter is gone.
Top with yogurt, or chopped nuts. Enjoy!
This pumpkin spice loaf tastes just like fall!
One of my new favorite fall drink is a pumpkin spice chai made with flax milk!
I made these Paleo Blueberry Muffins made with flax milk and they are now my new favorite breakfast/snack! The crumb on the top is a must!