Healthy Chocolate Chip Cookies with Flax Milk
My son is now at the age where he's asking for sweets... cookies, lollipops and the like. I try to avoid cane sugar at home when possible. I love baking with maple syrup as it doesn't give his blood sugar the same spike. I don't believe in depriving him of sweets because then they become this thing he'll covet. Instead we make delicious, healthier treats together that he loves and I feel good giving him.
Who doesn't love a good chocolate chip cookie?! I love these because they are guilt free! So easy to make and they come together in 5 minutes flat. The almond flour gives them protein as does the flax milk! They have a chewy consistency and I promise you won't be able to eat just one.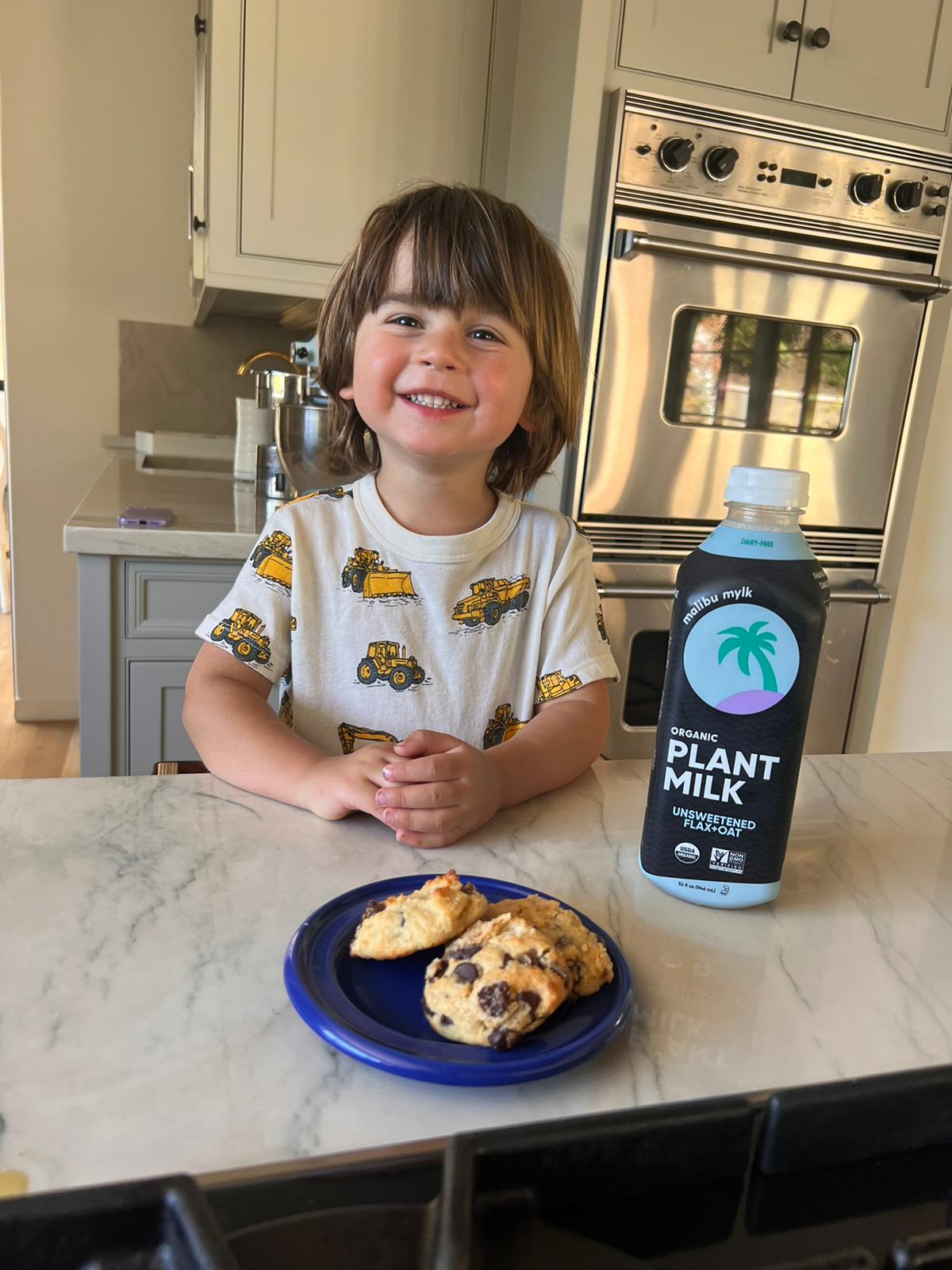 Ingredients
2 cups blanched almond flour
1/4 cup arrowroot starch
1 teaspoon baking powder
1 teaspoon vanilla extract
6 tablespoon maple syrup
2 tablespoon coconut oil
1/4 cup Flax milk
1/2 cup of chocolate chips of choice
Instructions
Preheat the oven to 175C/350F. Line a large tray with parchment paper or prepare a cookie sheet. Set aside.
In a large mixing bowl, combine your dry ingredients and mix well.
In a microwave-safe bowl or in a saucepan over the stove, combine your coconut oil and syrup, and heat until melted. Whisk together until combined.
Add the syrup/coconut oil mixture to the dry mixture, along with the vanilla extract and flax milk, and mix very well. Fold in your chocolate chips.
Form 16 small balls with the cookie dough. Place each ball on the lined tray and press each one lightly, into a cookie shape.
Bake for 12-15 minutes, or until lightly brown. Remove from the oven and allow to cool completely.