Healthy Green Smoothie
Smoothies are a great way to make a healthy, delicious meal. They're also a great way to get your daily fruits and veggies in.
In this recipe, we're using a combination of fresh spinach, avocado, pineapple chunks, mango chunks, chia seeds, honey and flax milk. These vegetables are packed full of antioxidants and nutrients so you can feel good about drinking them in your smoothie.
The flax milk helps to increase the protein content of this drink, which will ensure that you have a steady supply of energy throughout the day. It also adds a creamy texture to the drink, which means it's not too watery or runny.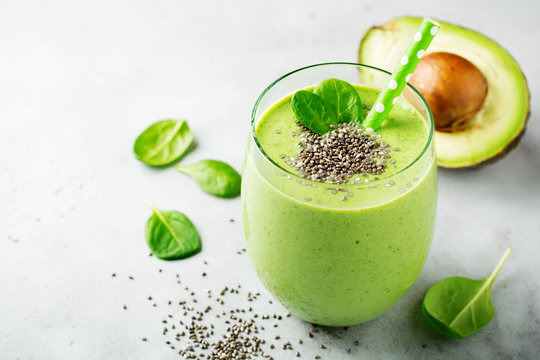 Ingredients
1 cup spinach
1/2 of an avocado
1 cup pineapple chunks, frozen
1 cup mango chunks, frozen
1 tbsp chia seeds
1 tbsp honey
Instructions
Place flax milk and spinach in a blender and blend until smooth, for about 1 and 2 minutes
Add avocado, pineapple, mango, chia seeds, and honey, and blend until smooth
Pour into a large glass and top with fresh fruit