Low-Sugar Pumpkin Spice Chai latte
I was inspired by Starbucks new pumpkin spice chai latte, but when I heared it has almost 60 grams of sugar I was so dissapointed! I knew I had re-create and improve this recipe. It's low in sugar, nutritious, and so yummy!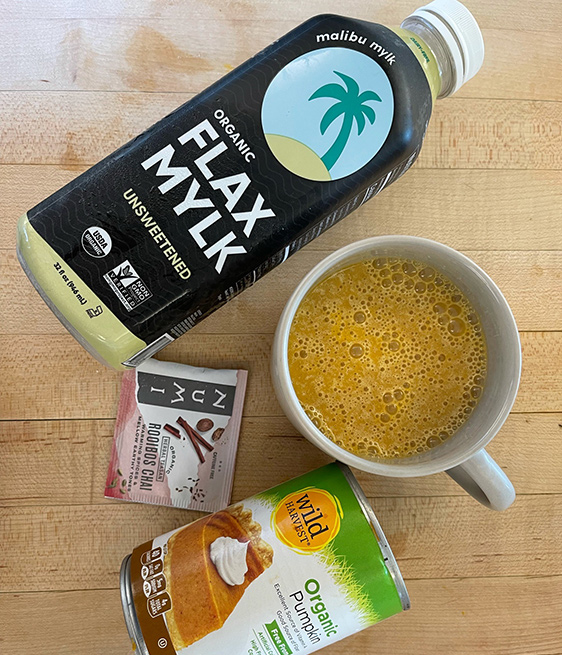 Ingredients
1 tea bag of spiced chai (I usually find one that is caffeine free)
½ cup vanilla Malibu Mylk
2 tablespoons real pumpkin purée
1 tablespoon real maple syrup or honey
¼ teaspoon pumpkin spice blend
½ teaspoon arrowroot starch to make extra creamy
Instructions
Steep the tea in ½ cup boiling water for approximately 4 minutes.
Add the flaxseed milk, pumpkin purée, maple syrup, and pumpkin spice blend to the pan.
Whisk in the optional arrowroot starch.
Pour the mixture into a stand blender and blend for a minute or two, until the components are blended together and the drink is nice and creamy.
Re-heat on stove top to get desired heat or in a milk frother! Top with a vegan whip cream and enjoy!
Mashed potatoes are one of the best comfort foods, so it's no surprise that they're a staple in most kitchens. They're also one of the easiest dish...
This recipe is a great way to use up any leftover corn on the cob, but it's also a great way to use up some of your favorite ingredients. You can u...
These Honey-Date Pumpkin Cookies are a delicious breakfast or snack option. The pumpkin and honey combination is sure to please the entire family.