Miss Banana Cake
fall head over heels for the new gal in town. Banana cake likes picnics in the park and loves to be accompanied by a tall glass o flax mylk. This cake recipe is from Cookie and Kate. It is one of our favorite recipes because it is naturally sweetened with the bananas, so no need to add cups of sugar. This recipe is perfect for celebrating birthdays and special occasions.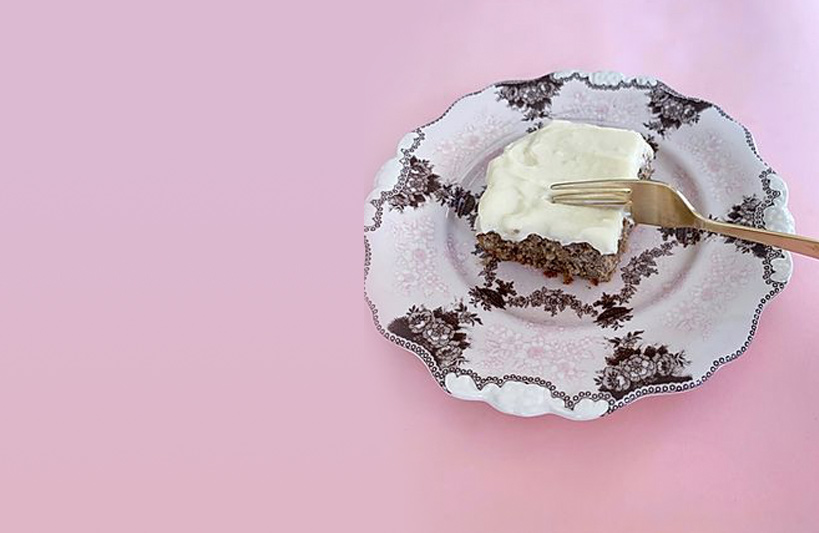 Ingredients
Cake: 1/3 cup of melted coconut oil
1/2 cup of honey
1 cup of mashed ripe bananas
2 large organic eggs
1/4 cup of flax mylk
1 teaspoon of baking powder
1/2 teaspoon of baking soda
1 teaspoon of vanilla extract
1/2 teaspoon salt
1/2 teaspoon ground cinnamon
1 cup of Cassava flour; gluten-free, grain-free, and nut-free
3/4 cup of all-purpose flour
Cream Cheese Frosting: 8 ounce cream cheese
2 tablespoons of unsalted butter
1 & 1/4 cup of powdered sugar
1 teaspoon vanilla extract
This cake is a perfect spring dessert - light, fresh and so yummy.
Since the holidays are here, it can be difficult to make healthy choices.
These cute little balls of chocolate are perfect for any occasion.