Peanut Butter Chocolate Chip Cookie Bars
Peanut butter will always be a love of mine. These cookie bars are dreamy and perfectly pair with a glass of malibu mylk! Made with simple ingridients, you can whip these up in no time for a tasty treat!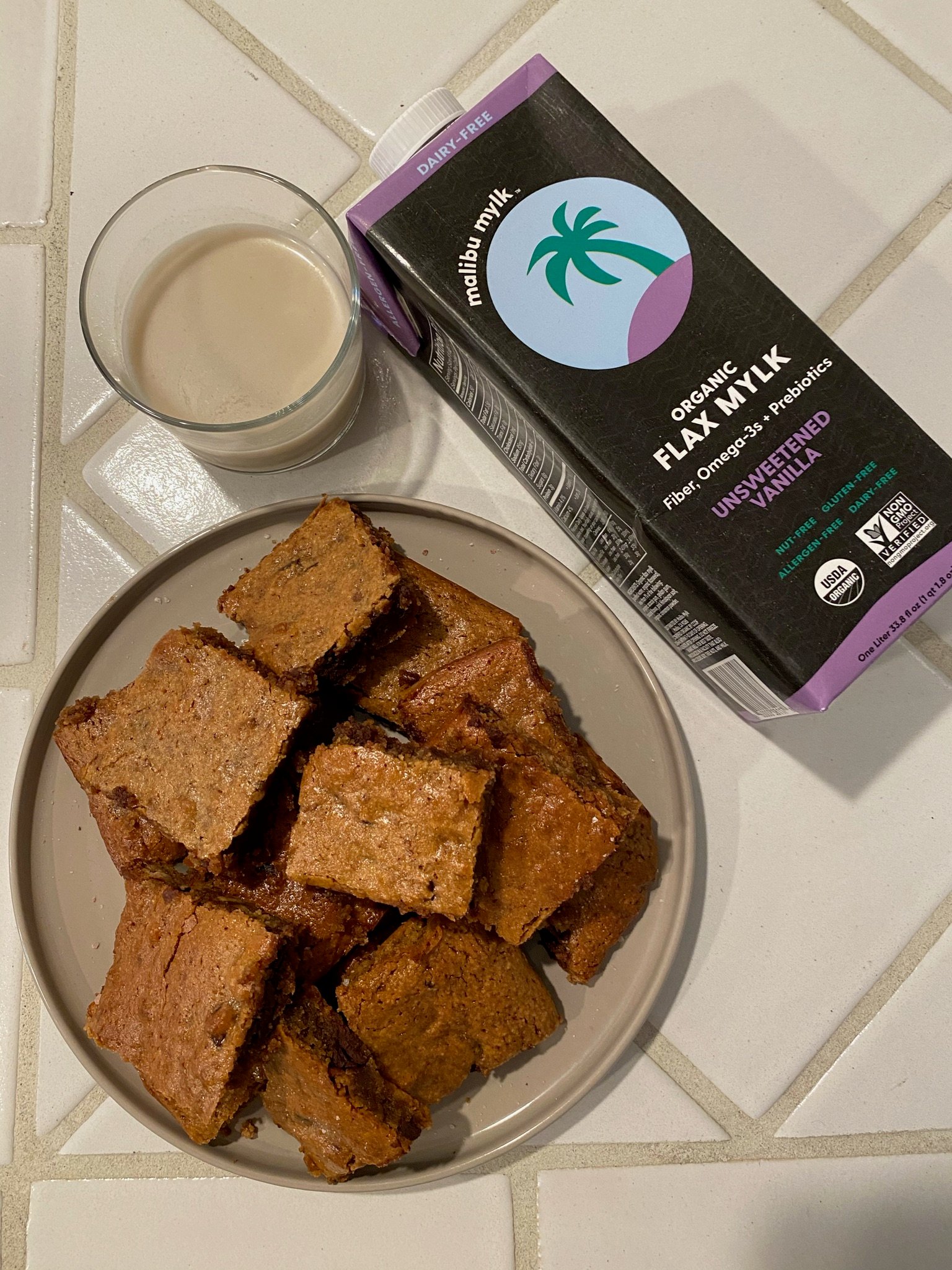 Ingredients
1 Egg
1 Cup Almond Flour
2 tbsp Coconut Flour
1/2 Cup Peanut Butter
1/4 Cup Malibu Mylk
1/8 Tsp Vanilla Extract
Instructions
Pre-heat the oven to 350 degrees F
In a large bowl mix the egg, flour, peanut butter, flax milk, and vanilla extract
Fold in the chocolate chips
Bake for 20-25 minutes
This Baked Berry Oatmeal is made with simple and healthy ingredients for satisfying and delicious breakfast.
This quick and easy quiche recipe will be your new go-to dish! It's healthy and delicious!
My all time favorite Cinnamon Yams made with flax milk! This will be your new favorite side dish to bring to every holiday event. This recipe is si...