Peppermint Hot Chocolate
Now that the holidays are here, we decided to celebrate with a classic hot chocolate. We added peppermint to our hot coco and it came out divine. We got this recipe from delightful adventures. Keep yourself cozy with this warm chocolate delight.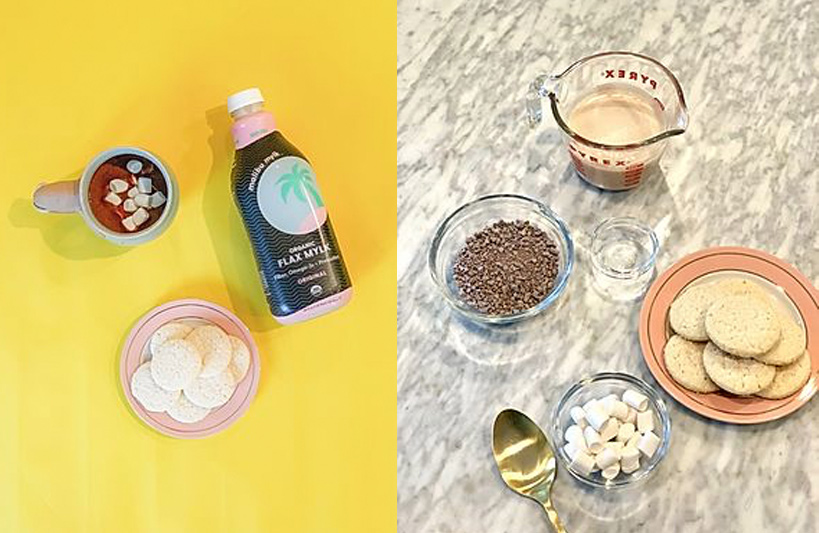 Ingredients
1 cup flax milk
4 1/2 teaspoons cocoa powder
1/8 - 1/4 teaspoon peppermint extract.
Coco whip (optional)
Instructions
Heat flax mylk till it is warm. (Do not boil mylk.)
Whisk in cocoa powder.
Add peppermint extract.
Serve and top with coco whip
This pumpkin spice loaf tastes just like fall!
One of my new favorite fall drink is a pumpkin spice chai made with flax milk!
I made these Paleo Blueberry Muffins made with flax milk and they are now my new favorite breakfast/snack! The crumb on the top is a must!