Peppermint Smoothie
Since the holidays are here, it can be difficult to make healthy choices. We searched for the perfect smoothie that is filled with collagen, fiber, and vitamin C. Thank you, Ali Bonar, for this delicious peppermint smoothie.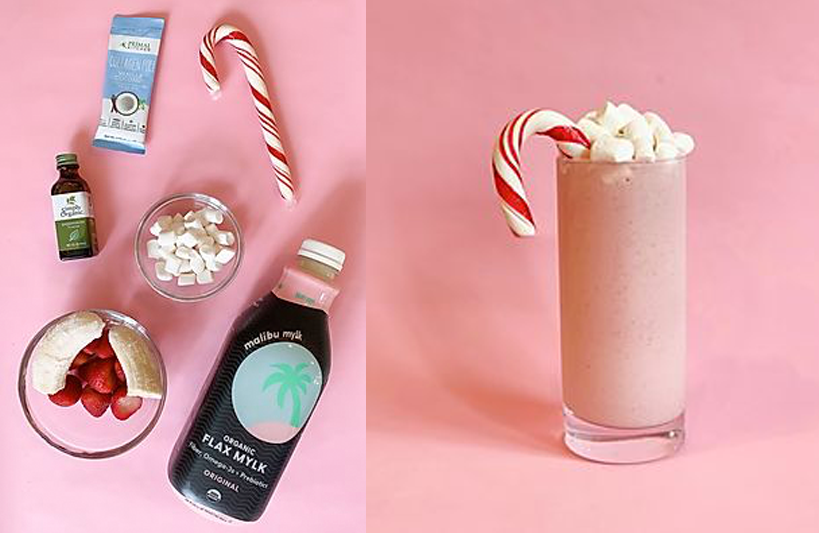 Ingredients
1 cup of malibu mylk
1 frozen banana
1/2 cup of strawberries
1/4 tsp of peppermint extract
1 packet of collagen
1 candy cane
Vegan marshmallows (optional)
Instructions
Add malibu mylk, banana, strawberries, peppermint extract, and collagen in the blender.
Serve in a glass and top with marshmallows and candy cane.
My son is about to turn one and I decided it's time to include him in family smoothie time!
A favorite is the following gluten-free carrot muffins recipe.
This cake is a perfect spring dessert - light, fresh and so yummy.