Peppermint Smoothie
Since the holidays are here, it can be difficult to make healthy choices. We searched for the perfect smoothie that is filled with collagen, fiber, and vitamin C. Thank you, Ali Bonar, for this delicious peppermint smoothie.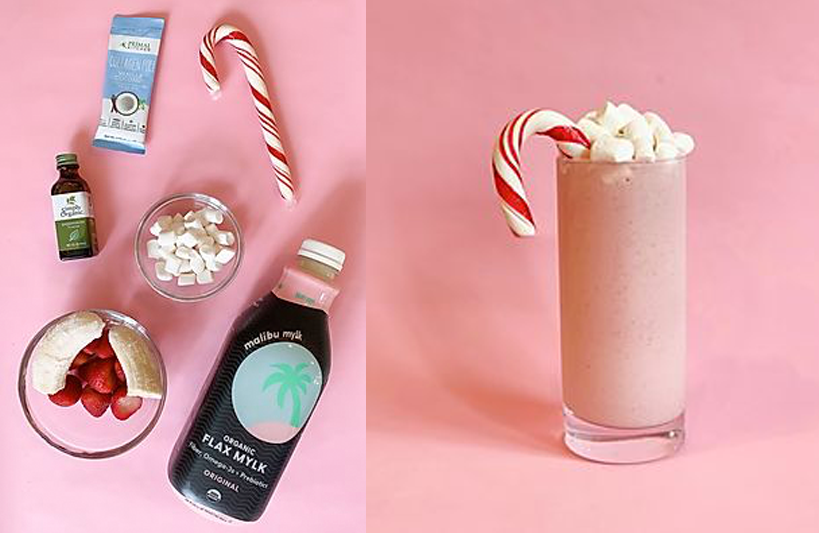 Ingredients
1 cup of flaxmilk
1 frozen banana
1/2 cup of strawberries
1/4 tsp of peppermint extract
1 packet of collagen
1 candy cane
Vegan marshmallows (optional)
Instructions
Add malibu mylk, banana, strawberries, peppermint extract, and collagen in the blender.
Serve in a glass and top with marshmallows and candy cane.
Mashed potatoes are one of the best comfort foods, so it's no surprise that they're a staple in most kitchens. They're also one of the easiest dish...
This recipe is a great way to use up any leftover corn on the cob, but it's also a great way to use up some of your favorite ingredients. You can u...
These Honey-Date Pumpkin Cookies are a delicious breakfast or snack option. The pumpkin and honey combination is sure to please the entire family.