Peppermint Smoothie
Since the holidays are here, it can be difficult to make healthy choices. We searched for the perfect smoothie that is filled with collagen, fiber, and vitamin C. Thank you, Ali Bonar, for this delicious peppermint smoothie.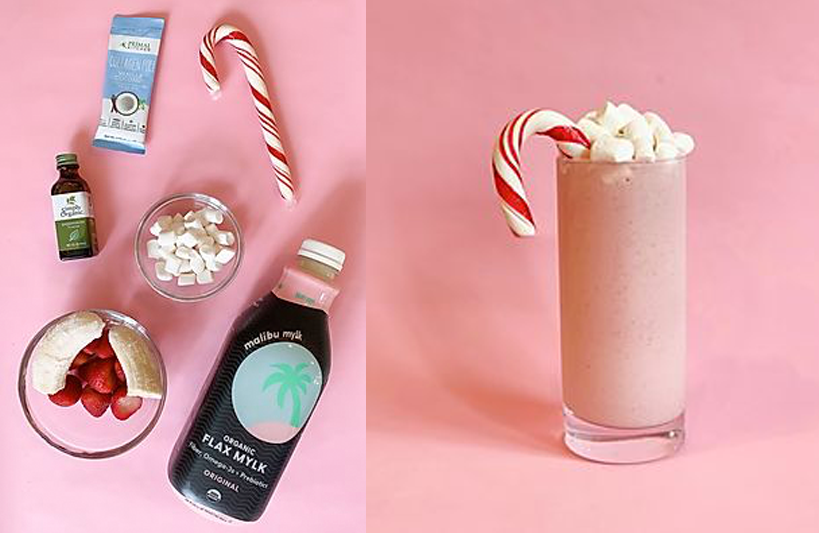 Ingredients
1 cup of flaxmilk
1 frozen banana
1/2 cup of strawberries
1/4 tsp of peppermint extract
1 packet of collagen
1 candy cane
Vegan marshmallows (optional)
Instructions
Add malibu mylk, banana, strawberries, peppermint extract, and collagen in the blender.
Serve in a glass and top with marshmallows and candy cane.
This Baked Berry Oatmeal is made with simple and healthy ingredients for satisfying and delicious breakfast.
This quick and easy quiche recipe will be your new go-to dish! It's healthy and delicious!
My all time favorite Cinnamon Yams made with flax milk! This will be your new favorite side dish to bring to every holiday event. This recipe is si...