Pumpkin Pie
Everyone loves a good classic pumpkin pie. So, for the holidays we decided to make a pumpkin pie with molasses (a plant syrup has calcium, which plays an important role in bone health.) Sarah Chana shared this recipe on Food.com. We loved that it came out thick with a gooey filling. It is a recipe that everyone should try out.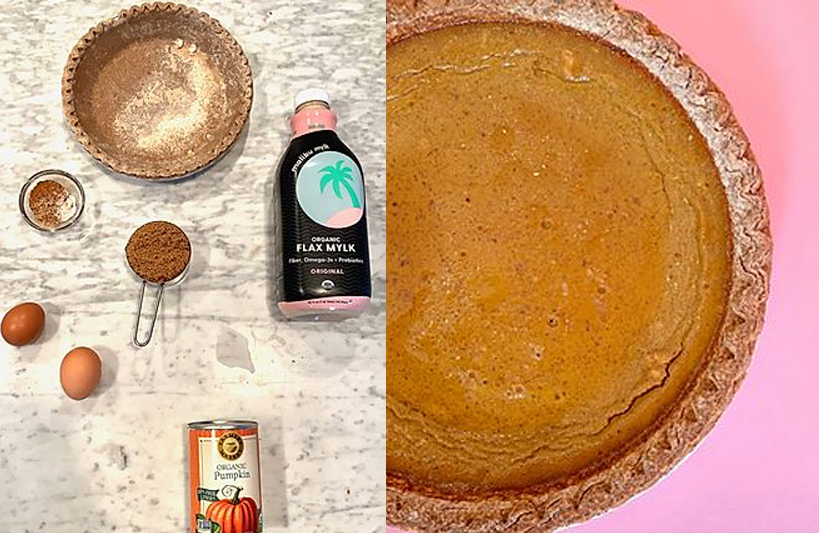 Ingredients
1 unbaked 9-inch pie shell
2 eggs
1⁄2 cup brown sugar
1 & 1⁄2 tsp cinnamon
1⁄4 tsp ground nutmeg
1⁄4 tsp salt
1 & 3⁄4 cups mashed pumpkin
1 cup flax mylk
​Instructions
Whisk eggs
Add sugar, spices, and salt.
Add pumpkin, flax mylk
Pour mixture into pie shell.
Bake at 450F for 10 minutes.
My son is about to turn one and I decided it's time to include him in family smoothie time!
A favorite is the following gluten-free carrot muffins recipe.
This cake is a perfect spring dessert - light, fresh and so yummy.