Pumpkin Pie
Colder weather, the leaves changing color, and all things pumpkin bring me so much joy! It's the main reason why I love fall so much! As thanksgiving approaches, I have rounded up all my favorite pumpkin recipes to inspire you! From breakfast, to side dishes, to desserts I have got you covered. So grab your pumpkin puree and flax milk and get cooking!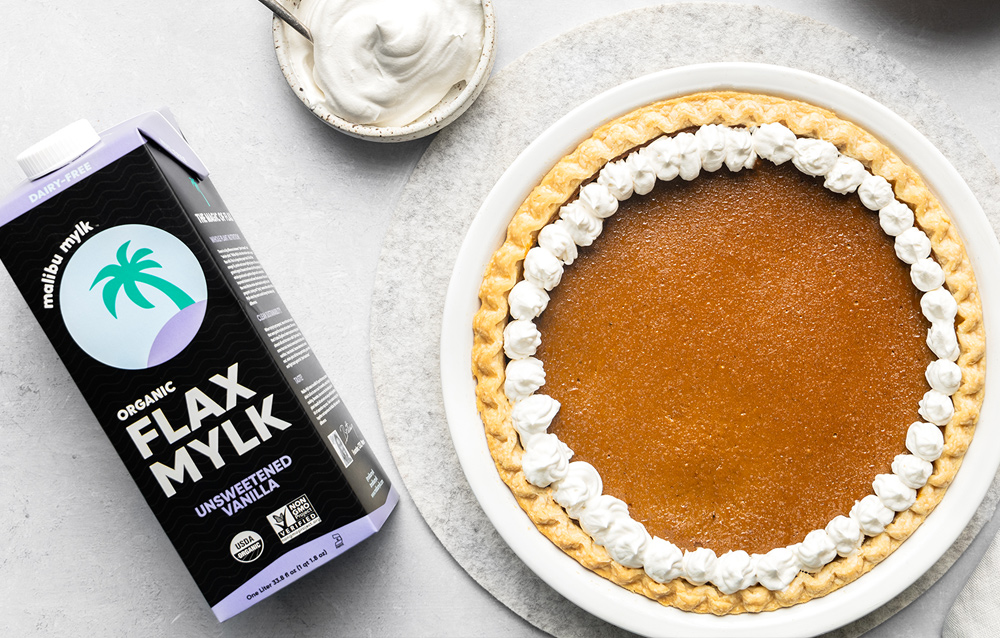 Ingredients
1 unbaked 9-inch pie shell
2 eggs
1⁄2 cup brown sugar
1 & 1⁄2 tsp cinnamon
1⁄4 tsp ground nutmeg
1⁄4 tsp salt
1 & 3⁄4 cups mashed pumpkin
1 cup flax milk
Instructions
Whisk eggs
Add sugar, spices, and salt.
Add pumpkin, flax mylk
Pour mixture into pie shell.
Bake at 375F for 55 minutes
Learn how to make my Carrot Cake Pancakes an amazing over-the-top recipe so you can have your cake for breakfast!
This dairy free cupcake recipe is insanely simple to make and equally delicious! It also uses everyday ingredients you probably already have in you...
This Baked Berry Oatmeal is made with simple and healthy ingredients for satisfying and delicious breakfast.