Pumpkin Spice Bread
Who doesn't love the pumpkin loaf at Starbucks? It's something I look forward to every fall! But, this year I decided to make a tasiter, healthier version with flax milk!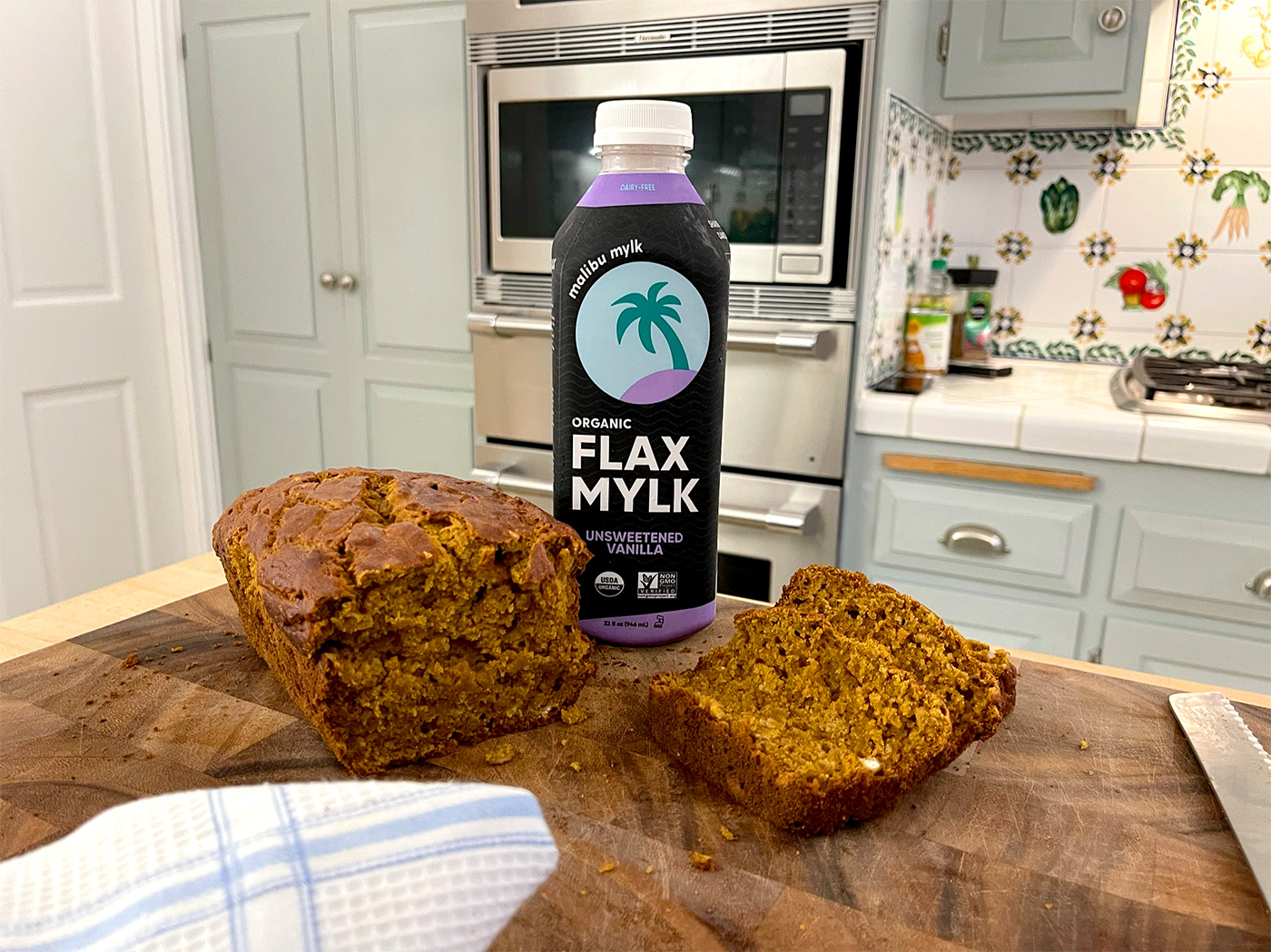 Ingredients
⅓ cup

extra-virgin olive oil*

½ cup

maple syrup

2

eggs, at room temperature

1 cup

pumpkin purée

¼ cup

malibu mylk

1 tbs teaspoons

pumpkin spice blend

1 teaspoon

baking soda

1 teaspoon

vanilla extract

½ teaspoon

salt

1 ¾ cups

gluten free flour

⅓ cup

old-fashioned oats, plus more for sprinkling on top
Instructions
Preheat oven to 325 degrees Fahrenheit. If necessary, grease the loaf pan.
In a large bowl, beat the oil and maple syrup or honey together with a whisk. Add the eggs, and beat well. Add the pumpkin purée, milk, pumpkin spice blend, baking soda, vanilla extract and salt.
Add the flour and oats to the bowl and mix with a large spoon, just until combined.
Pour info loaf pan. Bake muffins for 55 minutes, or until a toothpick inserted into a muffin comes out clean.
Place the loaf on a cooling rack to cool.