Pumpkin Spice Latte with Flax Milk!
Trust me when I say this is going to be your new favorite fall beverage! It's so nutritious with an abundance of flavor!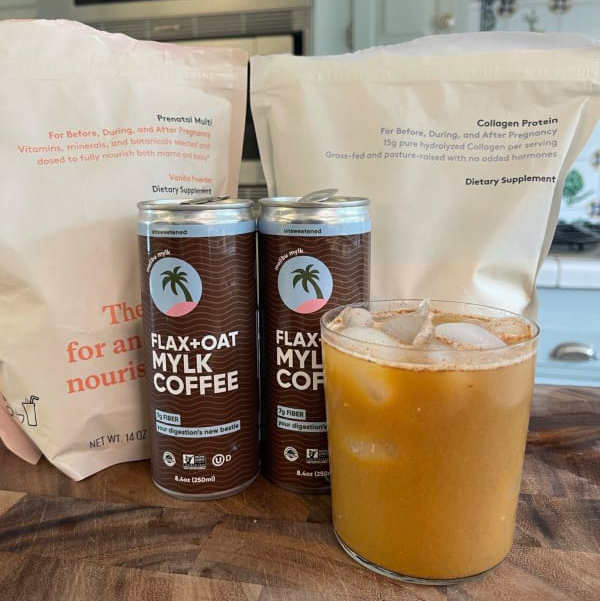 Ingredients
1 can Malibu Mylk flax + oat Coffee
2 tbs canned pumpkin
1 tbs pumpkin spice
1 scoop Needed prenatal Multi powder
1/2 scoop Needed collagen protein
Instructions
Whisk all ingredients until smooth. Add ice and serve.
This pumpkin spice loaf tastes just like fall!
One of my new favorite fall drink is a pumpkin spice chai made with flax milk!
I made these Paleo Blueberry Muffins made with flax milk and they are now my new favorite breakfast/snack! The crumb on the top is a must!