Pumpkin Spice Smoothie
This blend of pumpkin spice, nutritious prenatal supplements, and flax milk creates one of the healthiest and tastiest smoothies out there!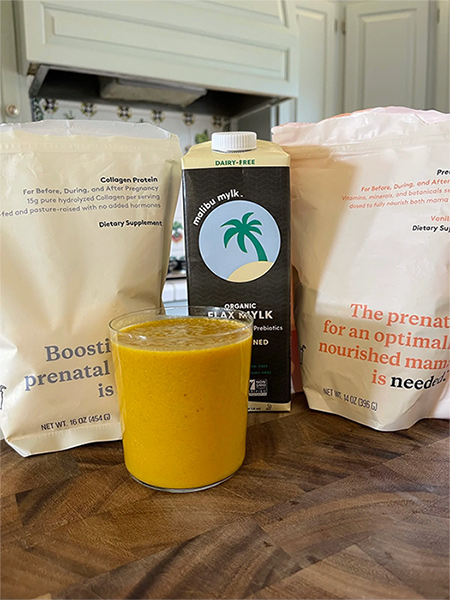 Ingredients
1/2 cup organic pumpkin puree
1/3 cup unsweetened Malibu Mylk
1 scoop this is needed prenatal protein powder
1 scoop this is needed collagen powder
1 tablespoon pumpkin pie spice
1/2 frozen organic banana
1 tablespoon organic almond butter
Instructions
Blend until smooth and enjoy
This pumpkin spice loaf tastes just like fall!
One of my new favorite fall drink is a pumpkin spice chai made with flax milk!
I made these Paleo Blueberry Muffins made with flax milk and they are now my new favorite breakfast/snack! The crumb on the top is a must!