Pumpkin Spice Smoothie
This blend of pumpkin spice, nutritious prenatal supplements, and flax milk creates one of the healthiest and tastiest smoothies out there!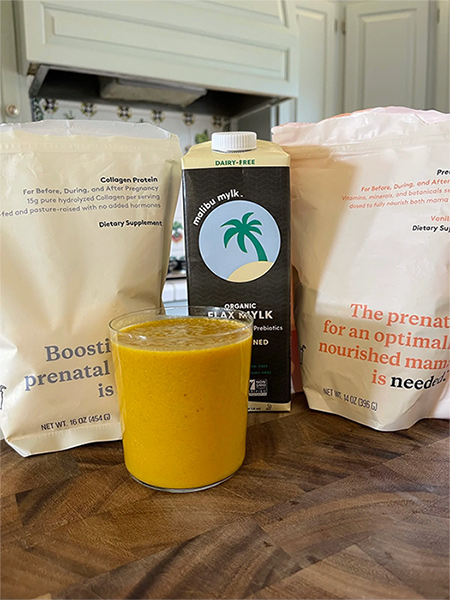 Ingredients
1/2 cup organic pumpkin puree
1/3 cup unsweetened Malibu Mylk
1 scoop this is needed prenatal protein powder
1 scoop this is needed collagen powder
1 tablespoon pumpkin pie spice
1/2 frozen organic banana
1 tablespoon organic almond butter
Instructions
Blend until smooth and enjoy
It's true! We're coming at you in full summer fashion with incredible vegan milkshakes in popular banana, chocolate and strawberry flavors. Feeling...
Learn how to make my Carrot Cake Pancakes an amazing over-the-top recipe so you can have your cake for breakfast!
This dairy free cupcake recipe is insanely simple to make and equally delicious! It also uses everyday ingredients you probably already have in you...