Pumpkin Spice Smoothie
This blend of pumpkin spice, nutritious prenatal supplements, and flax milk creates one of the healthiest and tastiest smoothies out there!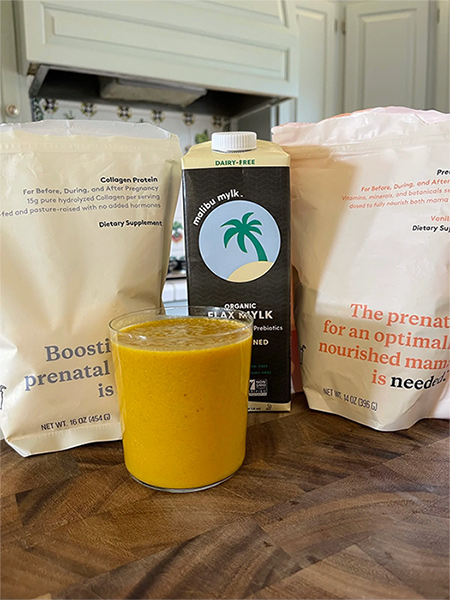 Ingredients
1/2 cup organic pumpkin puree
1/3 cup unsweetened Malibu Mylk
1 scoop this is needed prenatal protein powder
1 scoop this is needed collagen powder
1 tablespoon pumpkin pie spice
1/2 frozen organic banana
1 tablespoon organic almond butter
Instructions
Blend until smooth and enjoy
This Baked Berry Oatmeal is made with simple and healthy ingredients for satisfying and delicious breakfast.
This quick and easy quiche recipe will be your new go-to dish! It's healthy and delicious!
My all time favorite Cinnamon Yams made with flax milk! This will be your new favorite side dish to bring to every holiday event. This recipe is si...