Refreshing Tropical Smoothie
When you're having a bad day, you need a smoothie that's going to make your day—and your mood—better.

This tropical smoothie is full of fresh fruits that will give you energy and keep you going. It's also got a bit of protein in it, so it won't leave you feeling hungry later on.

If you're into making your own healthy smoothies, try this recipe! It only takes about five minutes to throw together.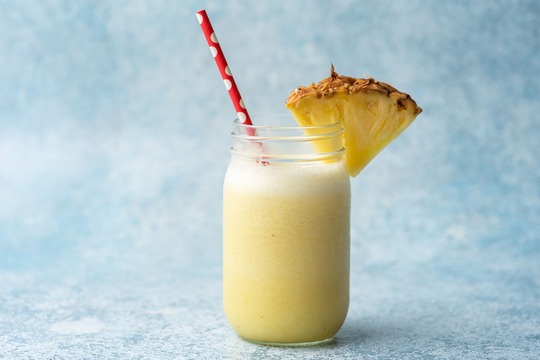 Ingredients
3 cups of Malibu Unsweetened Vanilla Flax Milk
2 cups of ripe pineapple chunks
2 cups of fresh lychee, small pieces
½ cup fresh coconut milk
3 to 4 tbsp of organic whipped cream
4 to 5 tbsp of maple syrup
Ice, as required
Instructions
Take the pineapple and lychee chunks in a blender and blend them well.
Add the coconut milk and maple syrup and blend to make a smooth paste.
Add the flax milk and ice and blend for a few seconds.
Transfer it into a glass and garnish with organic whipped cream.
Serve chilled.