Smoothie Bowl with Flaxmilk
During the summer months all I crave are smoothie bowls! I love how thick the texture is and how the possibilities for toppings are endless. I have perfected a smoothie bowl recipe, that without a doubt will leave you with that thick texture you are looking for!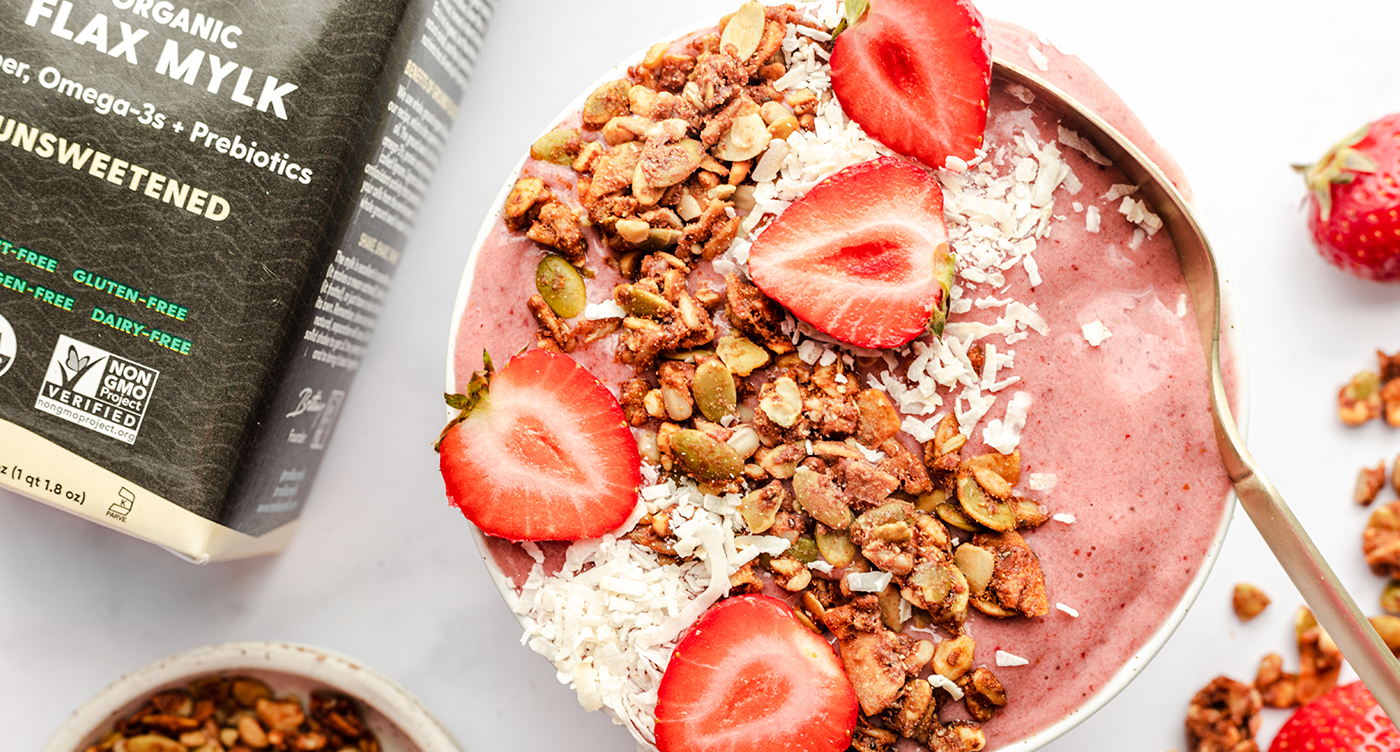 Ingredients
1/2 cup frozen strawberries

1 scoop of protein powder (optional)

Top with shredded coconut, fresh strawberries, cherries and banana (also add seeds or nuts/granola!)
Instructions
Add all ingredients to blender.

Blend until desired consitency.

Add all your favortie topppings and enjoy!
This Baked Berry Oatmeal is made with simple and healthy ingredients for satisfying and delicious breakfast.
This quick and easy quiche recipe will be your new go-to dish! It's healthy and delicious!
My all time favorite Cinnamon Yams made with flax milk! This will be your new favorite side dish to bring to every holiday event. This recipe is si...