Smoothie Bowl with Flaxmilk
During the summer months all I crave are smoothie bowls! I love how thick the texture is and how the possibilities for toppings are endless. I have perfected a smoothie bowl recipe, that without a doubt will leave you with that thick texture you are looking for!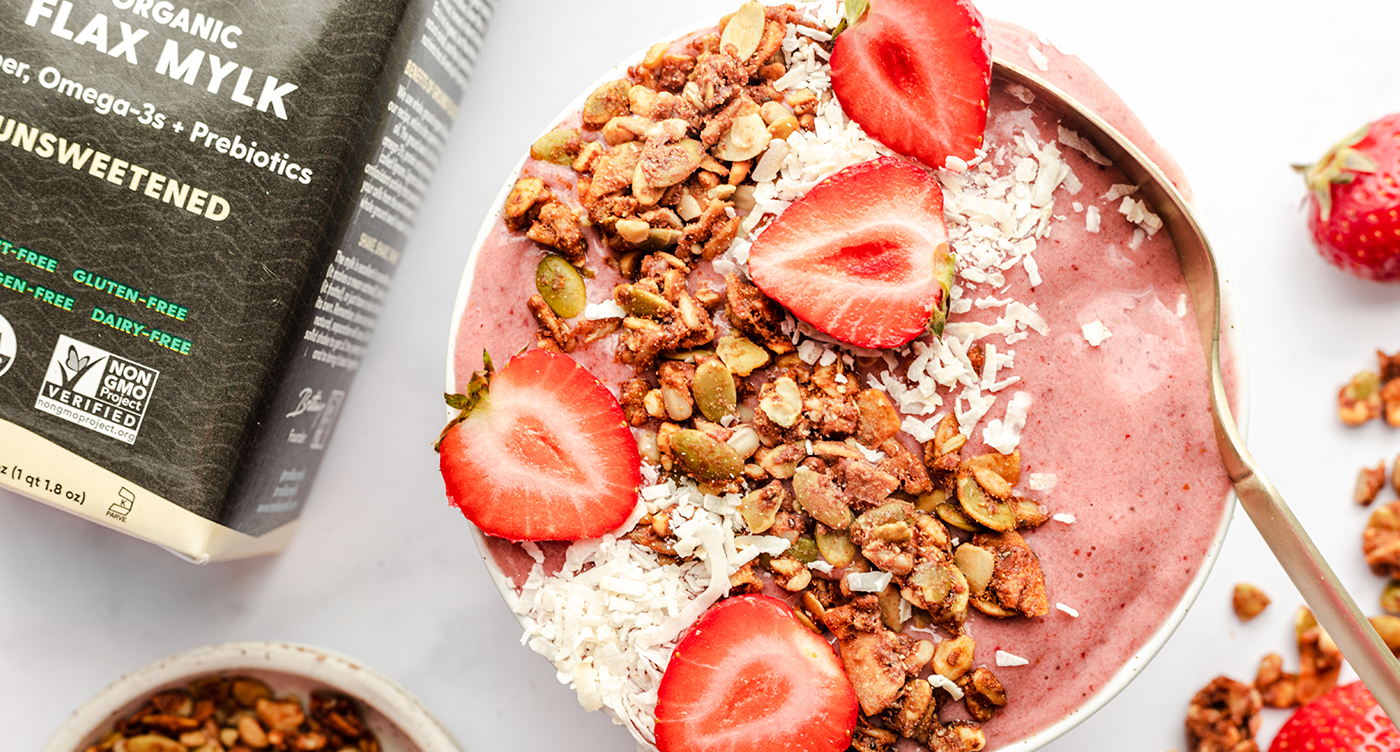 Ingredients
1/2 cup frozen strawberries

1 scoop of protein powder (optional)

Top with shredded coconut, fresh strawberries, cherries and banana (also add seeds or nuts/granola!)
Instructions
Add all ingredients to blender.

Blend until desired consitency.

Add all your favortie topppings and enjoy!
It's true! We're coming at you in full summer fashion with incredible vegan milkshakes in popular banana, chocolate and strawberry flavors. Feeling...
Learn how to make my Carrot Cake Pancakes an amazing over-the-top recipe so you can have your cake for breakfast!
This dairy free cupcake recipe is insanely simple to make and equally delicious! It also uses everyday ingredients you probably already have in you...