Smoothie Bowl with Flaxmilk
During the summer months all I crave are smoothie bowls! I love how thick the texture is and how the possibilities for toppings are endless. I have perfected a smoothie bowl recipe, that without a doubt will leave you with that thick texture you are looking for!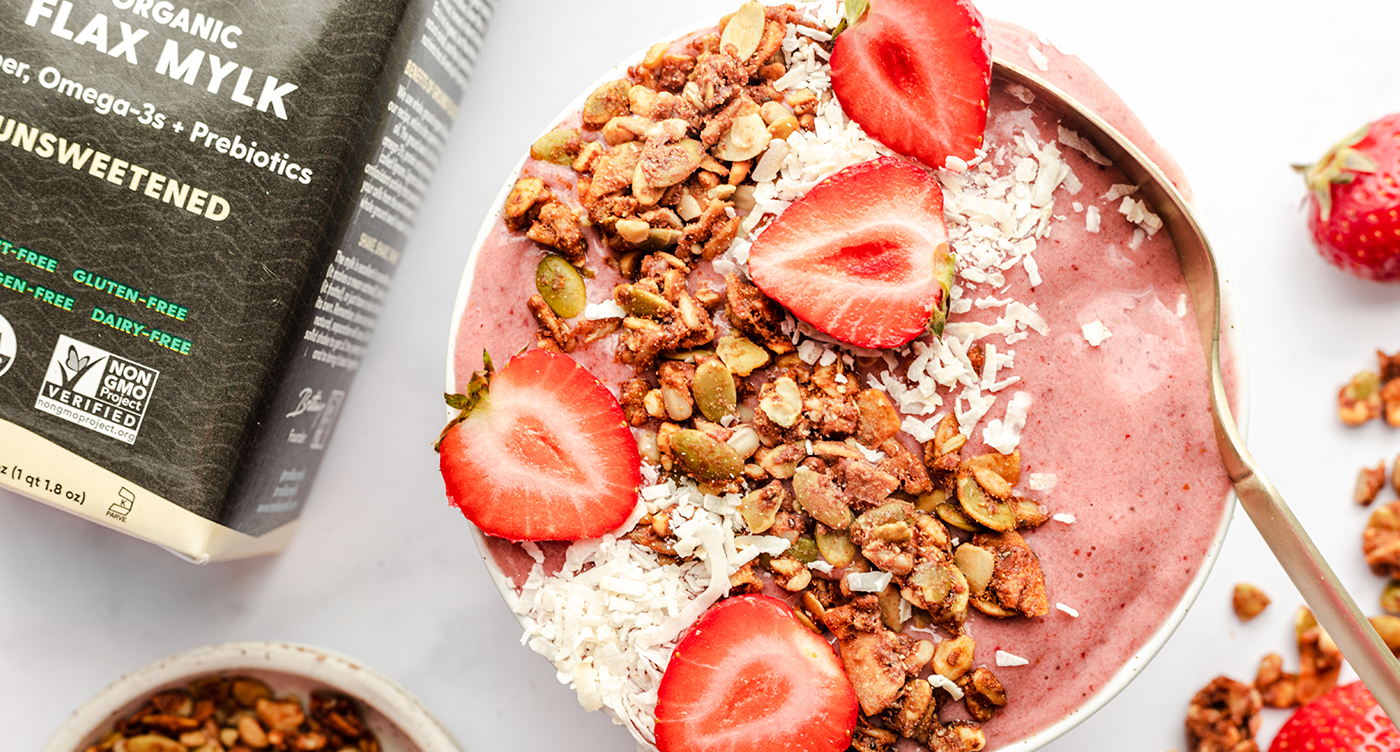 Ingredients
1/2 cup frozen strawberries

1 scoop of protein powder (optional)

Top with shredded coconut, fresh strawberries, cherries and banana (also add seeds or nuts/granola!)
Instructions
Add all ingredients to blender.

Blend until desired consitency.

Add all your favortie topppings and enjoy!