Super Clementine Smoothie Bowl
You'll love these Super Clementine Smoothie Bowls! Made with frozen bananas and Malibu Mylk, this delicious treat only tastes healthy. Top with granola and shredded coconut if desired, or enjoy as a snack on its own!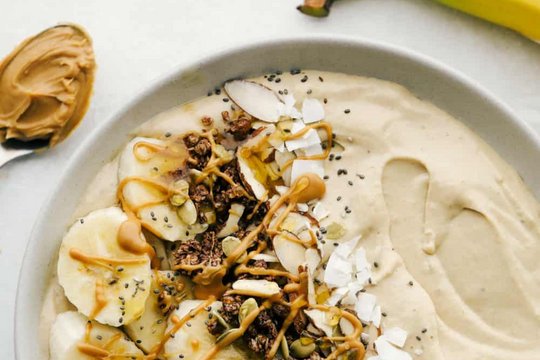 Ingredients
1 bag of super clementine smoothie mix from Smoothie Box
1 cup Malibu Mylk
1/2 frozen banana

Toppings of choice

We used shredded coconut, granola and sliced banana.



Instructions
Add all the ingredients to a blender, and blend until smooth. The smoothie will have a very thick consistency.
Top with shredded coconut, granola and sliced banana.
Mashed potatoes are one of the best comfort foods, so it's no surprise that they're a staple in most kitchens. They're also one of the easiest dish...
This recipe is a great way to use up any leftover corn on the cob, but it's also a great way to use up some of your favorite ingredients. You can u...
These Honey-Date Pumpkin Cookies are a delicious breakfast or snack option. The pumpkin and honey combination is sure to please the entire family.