The perfect latte for a cold day: Soothing Green Tea Latte
A soothing green tea latte with flax milk, this drink is the perfect pick-me-up for those who need some extra warmth in their lives. Flax milk makes a great alternative to dairy, and it's rich in omega-3s that can help improve your health and your mood!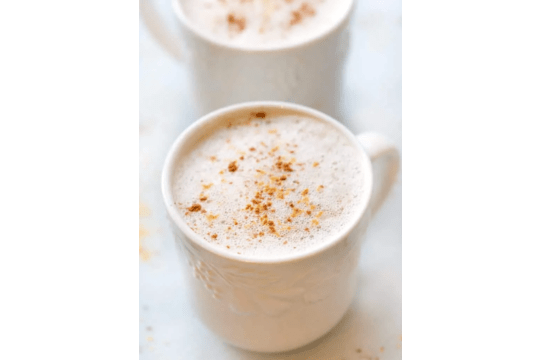 Ingredients
A Bagged green tea
Raw honey
Ground ginger
Ground cinnamon
Boiling water
Instructions
Brew your tea: add the tea bag into your mug then top it with the boiling water. Let the tea steep for 3 – 5 minutes so that it gets nice and strong.
Add everything to the blender: remove the tea bag from the mug and pour the tea into a blender. Add in the rest of the ingredients.
Blend it up!