To-Go Oatmeal Bars
We know how hard it is to make a quick and delicious breakfast before work. So, we looked for a scrumptious quick recipe to get your day started on a Brightside.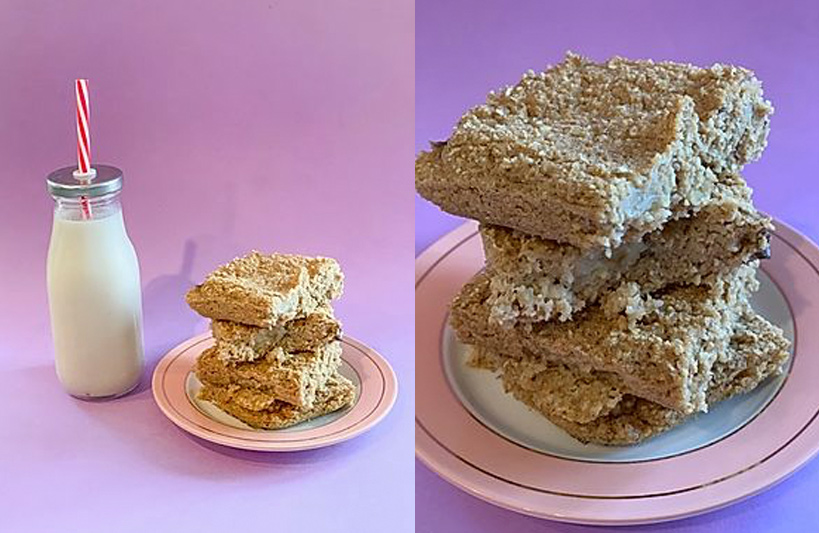 Ingredients
3 cups of quick oats
1 & 3/4 cups of flax mylk
1/2 cup of date syrup
1/2 cup of coconut milk yogurt
2 eggs
1 tsp of vanilla extract
2 tsp of cinnamon
1 tsp of baking powder
1/4 tsp of sea salt
1/2 cup of raisins (optional)
1 banana sliced
Instructions
Heat oven at 350F
Whisk eggs, add date syrup, coconut yogurt, flax mylk, and vanilla extract.
Mix in oats, baking powder, cinnamon, and sea salt.
Fold in raisins (optional) and chopped banana.
Bake for 30 mins in an 11x7 inch baking dish.
Allow to cool once golden brown and cut into small squares.
This cake is a perfect spring dessert - light, fresh and so yummy.
Since the holidays are here, it can be difficult to make healthy choices.
These cute little balls of chocolate are perfect for any occasion.