Vegan Chocolate Chip Cookies
This recipe was inspired by one of those late-night cravings while binge-watching on Netflix. Have you ever craved a big, thick, and chunky chocolate chip cookie? There are so many chocolate chip cookie recipes online, but finding a vegan recipe takes time to find. Thrilled when this recipe from food blogger Baker by Nature came up on search results. These cookies are so healthy and delicious that eating them for breakfast will not make you feel guilty.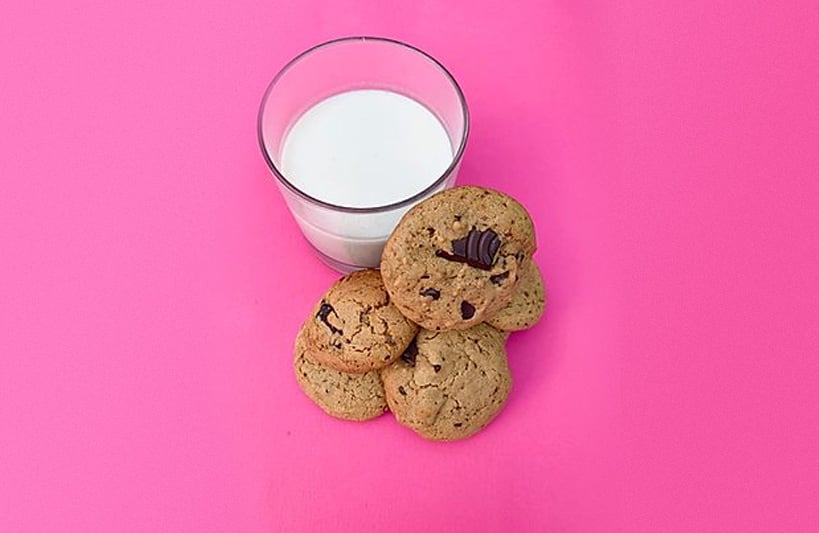 Ingredients
1/2 cup of coconut oil
1 & 1/4 cups of coconut sugar
2 teaspoons of vanilla extract
1/4 cup of flaxmilk
1/4 cup of unsweetened applesauce
2 & 1/4 cups of all-purpose flour
1 teaspoon of baking soda
2 cups of chocolate chips
Sea salt, optional
Instructions
Pre-heat oven at 350F
Start with the wet ingredients by mixing the coconut oil, coconut sugar, and vanilla extract In a large bowl.
Then add the flax mylk and the unsweetened applesauce.
In a separate bowl mix the flour, baking soda, and salt.
Then add the dry ingredients into the wet mixture. Stir all the ingredients until batter is very thick.
Fold in the chocolate chips.
Roll small tablespoon sized balls onto a parchment paper and pan.
Bake for 20 mins.