Vegan Chocolate Pots with Flax Milk
Calling all chocolate lovers! These chocolate pots are the perfect thing to satisfy your sweet tooth. Topped with whipped cream to compliment the rich chocolate flavor. Best of all they are such a healthy alternative, especially with the added benefits from the flax milk! This simple recipe is perfect for summer with only 4 ingridients and no baking required!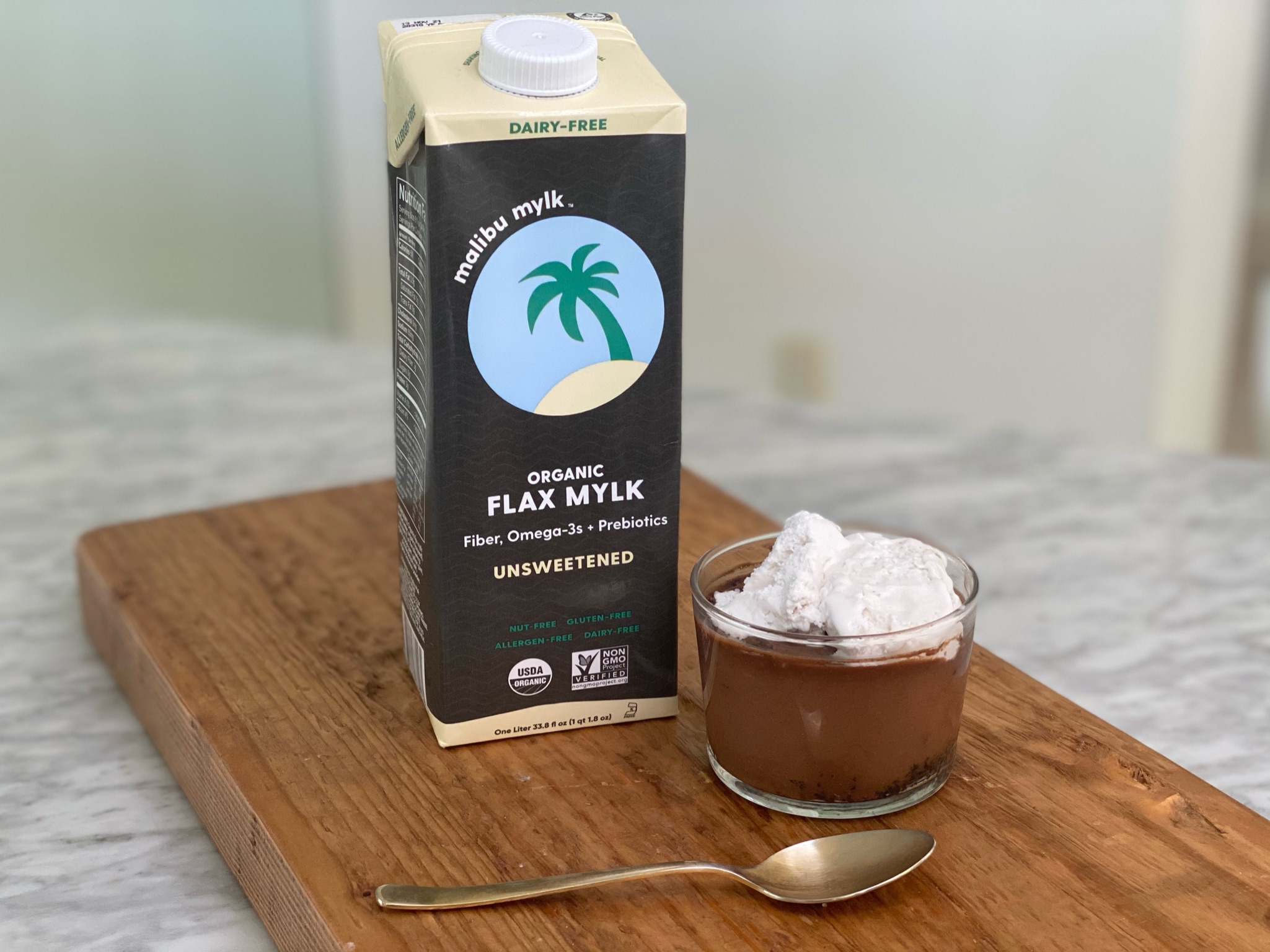 Ingredients
1 cup chocolate
1 cup dates
1 3/4 cup Malibu Milk
Bakology Cookie bites (or any crushed cookie)
Dairy-free Whipped Cream






Instructions
Melt chocolate over double boiler
Blend dates with Malibu Mylk and melted chocolate
Take serving cup and layer the bottom with crushed cookies, pour the chocolate mixture over the top
Refridgerate for a couple of hours
When ready to serve, add some whipped cream on top!
This quick and easy quiche recipe will be your new go-to dish! It's healthy and delicious!
My all time favorite Cinnamon Yams made with flax milk! This will be your new favorite side dish to bring to every holiday event. This recipe is si...
Colder weather, the leaves changing color, and all things pumpkin bring me so much joy!