Easter Vegan French Toast
Here is a recipe for Vegan French Toast made with plant-based milk that would be perfect for Easter brunch. You can also add additional toppings such as sliced bananas, chopped nuts, or vegan whipped cream to make this Easter brunch recipe even more delicious!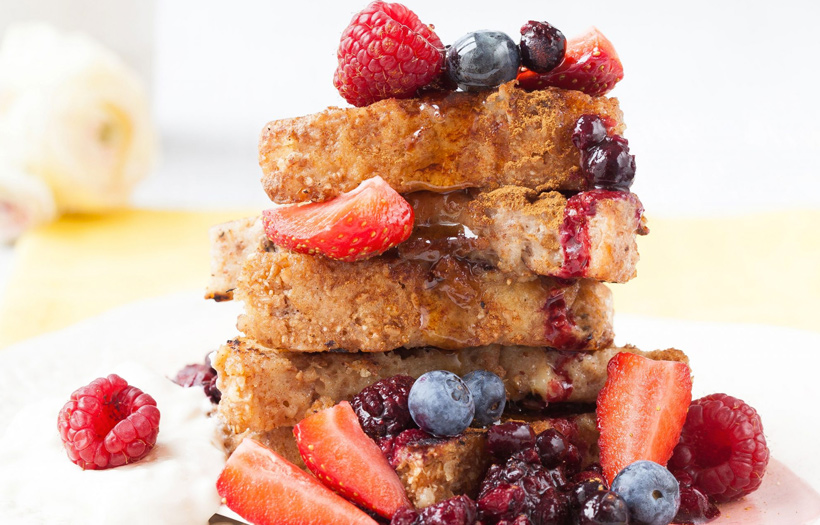 Ingredients:
1 loaf of bread, sliced
1 cup of Malibu Milk Organic Plant Milk
1 tablespoon of ground flaxseed or chia seeds
1 tablespoon of maple syrup
1 teaspoon of vanilla extract
1/2 teaspoon of ground cinnamon
Pinch of salt
Coconut oil or vegan butter, for frying
Fresh berries & maple syrup, for topping (optional)
Instructions:
In a shallow bowl, whisk together the plant-based milk, ground flaxseed or chia seeds, maple syrup, vanilla extract, cinnamon, and salt until well combined.
Heat a large skillet or griddle over medium-high heat. Add a tablespoon of coconut oil or vegan butter to the pan and let it melt.
Dip each slice of bread into the plant-based milk mixture, making sure to coat both sides evenly.
Place the coated bread slices onto the skillet or griddle and cook for 2-3 minutes on each side, or until golden brown and crispy.
Repeat with the remaining slices of bread, adding more coconut oil or vegan butter to the pan as needed.
Serve the vegan French toast hot with fresh berries if desired.