Vegan Peppermint-Chocolate Pudding
This 3-ingredient vegan pudding is amazingly soft and creamy. This pudding is our favorite holiday treat because it is made up of organic ingredients and it's naturally sweetened. This cute chocolate delight is guilt-free and filled with nutrients like fiber, antioxdant, and protein.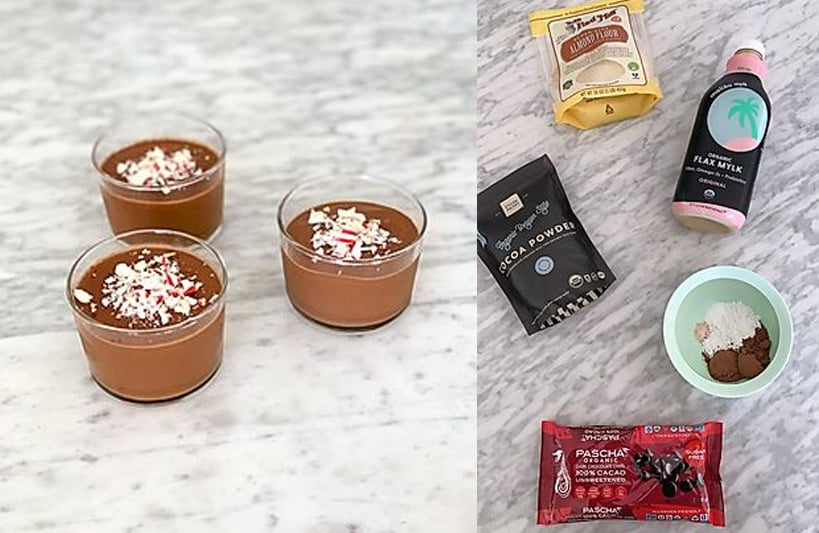 Ingredients
6 oz unsweetened chocolate chips100% cacao
1 & 3/4 cups of flax mylk
1 cup of dates
Crushed candy cane (optional)
Instructions
Melt chocolate chips using a double boiler.
In a blender, combine the flax mylk and dates. Blend on high until smooth.
Add the melted chocolate.
Pour into small bowls and refrigerate for about 4 hours until set.
Top with crushed candy cane.
Mashed potatoes are one of the best comfort foods, so it's no surprise that they're a staple in most kitchens. They're also one of the easiest dish...
This recipe is a great way to use up any leftover corn on the cob, but it's also a great way to use up some of your favorite ingredients. You can u...
These Honey-Date Pumpkin Cookies are a delicious breakfast or snack option. The pumpkin and honey combination is sure to please the entire family.