Veggie Loaded Smoothie
If you're looking for a smoothie recipe that will keep the whole family happy and healthy, look no further than this Veggie Loaded Smoothie! It's got all of the nutrients you need, plus it's easy to make and tastes delicious.
It's a veggie-packed smoothie that the whole family will love!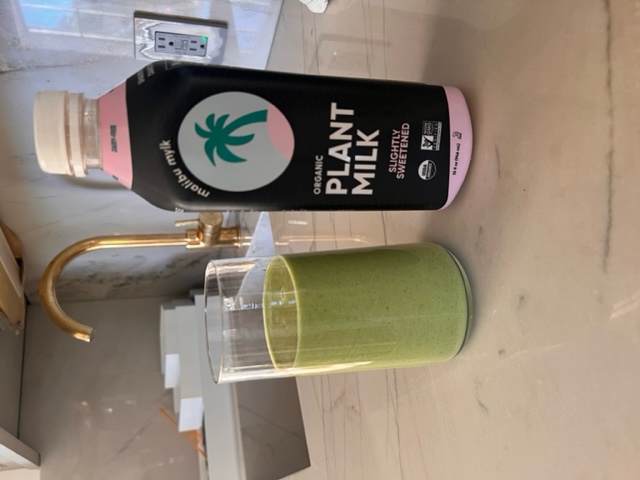 Ingredients:
1 frozen banana
1/2 steamed zucchini
1/2 avocado
handful of spinach and a tablespoon of fresh mint
1 scoop @agnroots whey
1 scoop @thornehealth creatine
10 oz slightly sweetened Malibu Mylk
Instructions:
Blend all ingredients until smooth!